Second-year Designer Maker degree students at East Sussex College are hosting a contemporary craft exhibition on Instagram and Facebook.
The 'WE MADE IT' exhibition runs online from Monday 1st until Monday 15th March, and features finished pieces and 'in progress' work from the talented craft students.
During this Covid-restricted year, the students had to be extra creative and resourceful during their work experience module to promote their work and themselves as craft practitioners.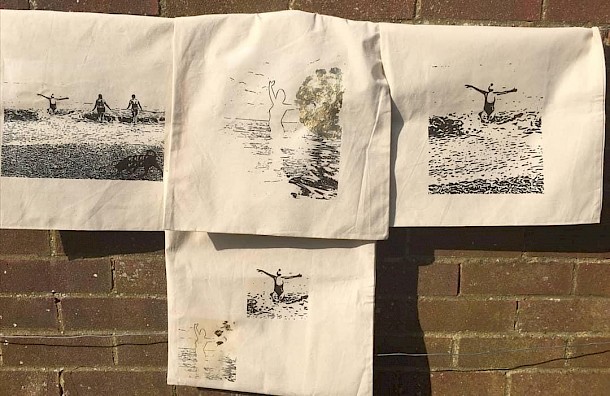 Roë Holcombe, second-year student, said, "'Edge - We Made It' is not a selling exhibition; it is an introduction to us, year 2 BA(Hons) Designer Maker students and our ongoing degree work.
It is a chance for us to present themed pieces that we've designed and made at home for our Batch Production module - '5 or More of the Same but Different'. It's been a challenging time, so we've had to put a new spin on things, and I think our social media exhibition is a great way to do that."
You can see the exhibition and support the students up until Monday 15th March on Instagram and Facebook.