The Powdermills Hotel is home to many apprentices who are currently studying at East Sussex College, and last month the hotel was listed as a finalist in the Sussex Apprenticeship Awards.
The hotel was one of five finalists nominated for the SME Employer of the Year award at last month's Sussex Apprenticeship Awards 2021. In association with the College, the Powdermills Hotel works with apprentices to develop their skills ahead of careers in the industry, ranging from kitchen staff to receptionists.
East Sussex College works collaboratively with employers such as the Powdermills Hotel, to deliver the job training and qualifications that apprentices need to complete their learning programme.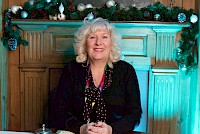 Cindy Wilkinson, an East Sussex College assessor for apprentices working at the Powdermills Hotel, said, "Currently we've got Zoe who's a commis chef. She's not been here very long, but we've done first observations and over the last couple of months she's been doing really well. She learns quickly and I think she's enjoying her course."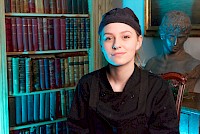 Zoe College, a commis chef apprentice at the Powdermills Hotel, said, "I decided to become an apprentice as it's a good way to learn, and do College work at the same time. It was a good way for me to kickstart my life and get started with an apprenticeship. Being an apprentice has given me better knowledge and skills. Learning in the kitchen and working alongside Cindy has been helpful, and we work really well together. Cindy is really good at what she does, she's really helpful and if there's any problems, I know she'll be there for me right away.
"I'd recommend apprenticeships as they give you a good lead in life and a headstart to get your own wages."
Hospitality apprenticeships at East Sussex College range from Level 2 to Level 4 qualifications, and offer clear progression and opportunities to continue developing your skills in the workplace while studying.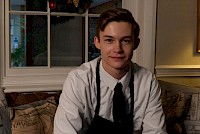 Calum Barnes, a member of the hospitality team, said, "I've completed a Level 2 team member course. I'm now going to follow up with the Level 3 course, with the aim of becoming a supervisor. I decided to become an apprentice because it gave me more independence, I could earn a wage and it gave me more experience in the real world. I'd definitely recommend others to do this apprenticeship as you gain knowledge of laws, measurements, alcohol and more that you don't learn in school.
"It also teaches you about how to take care of your money, savings, and investment. It teaches you to become an adult. Support from the College and Assessor has always been really helpful, especially throughout lockdowns with Zoom calls if I had any issues. I'm very pleased with how I've been treated! I completed my apprenticeship and then went straight into full-time employment as soon as I completed my course."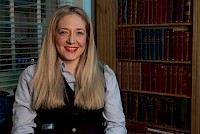 Chloe Whiteside, a restaurant supervisor at the Powdermills Hotel said, "We've found that the benefits of working with the College include building morale throughout the team. The training of the apprentices has really made them work efficiently and also retain staff throughout the years. We were ecstatic to be nominated at the Sussex Care Awards. It's an honour to be mentioned, and we're so proud of the team and all of our apprentices.
"To work as an apprentice here, you need to have a good work ethic, strong time keeping and a focus on progression. Apprentices have a pathway from working at the bottom to working their way up to supervisors at the hotel for example. It's really beneficial."
Cindy adds, "I'd recommend that people become apprentices through East Sussex College because it's a good qualification to get from Level 2 to Level 4 while they're working. They can earn while they're working.
"As well as learning the practicalities of the job through the employer, they're learning knowledge and experience of what makes up the whole of their job role through their qualification. I've been an assessor here at the hotel for over 10 years. We've had many learners completing Level 2 to Level 3 qualifications, from the kitchen restaurant to front of house at reception. Michelle [the hotel manager] is a really good ambassador for apprenticeships and progression through her team."
Are you interested in becoming an apprentice? To find out more about the apprenticeships on offer at East Sussex College, please click here.