East Sussex College Eastbourne and Lewes Level 3 Hairdressing and Beauty Therapy students attended Walsall College to compete in the WorldSkills regional competition.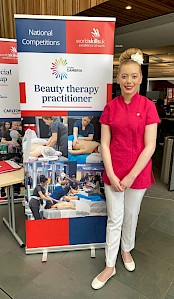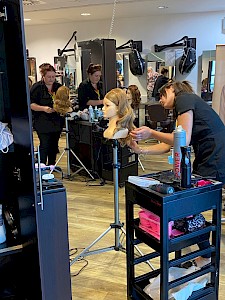 On 20 June, students from the two campuses travelled together to Birmingham and collaborated in preparation for the WorldSkills regional competition. Alongside Beauty Therapy students, there were also four Eastbourne Hairdressing students competing.
As part of the competition, students had to complete two practicals that were judged upon by four judges.
Paula Rego, Hairdressing lecturer at East Sussex College, said, "The students had to complete two practical competitions. Four judges gave individual feedback, including stating they would offer the students a job, that there is a high standard of skills, and the students had the best cutting techniques seen so far!
She added, "The students have found this a valuable experience which has enhanced their course."
Students had received excellent feedback from the judges, however, the results of the competition will be announced on 7 July, so keep an eye out on the College's blog and socials to see how the students got on!
If you're interested in studying Beauty Therapy or Hairdressing at East Sussex College, then please click here to find out more information about all of the relevant courses that you can study at the College.