College Enrichment Activities
Participate in a wide range of activities that will support your learning, enabling you to learn new skills, make new friends and learn many new skills which can enhance your Curriculum Vitae (CV) for both university and job applications.
As from September 2020 we are introducing exclusively for international students an exciting range of social activities to complement your studies:
This will consist of the following:
• Social events such as a "Language Café" with a member of staff to make the students feel welcome and practice their conversational English.
• Fun activities such as quizzes and film afternoons
• Guided trips to local places of interest such as Seven Sisters beauty spot and Brighton (subject to Covid-19 restrictions)
We will inform the students if there is a cost involved with any of the off campus activities.
There will also be available activities in the main part of the college and off-campus.
All activities below are available during term-time only from the beginning of September until the end of June. At Lewes and Hastings during July and August, Saturday excursions are still available (see "Other Activities" section below for details) and at Eastbourne and Hastings a social programme is available for Young Learners as part of their summer course. Please click on here for details.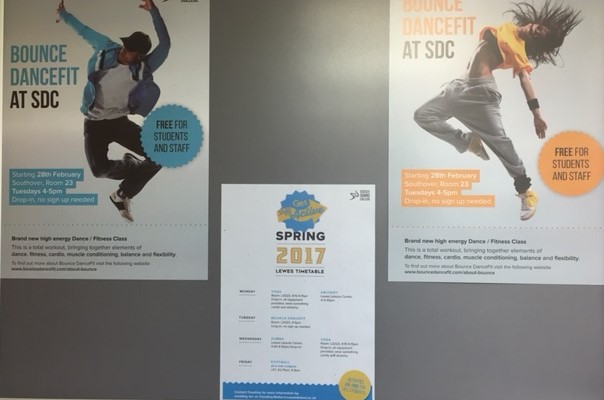 Fitness activities available at East Sussex College