Course Description
Improve your general English
Gain an English language qualification
Study different options according to your interests or personal goals
Classes offered at different levels and we will place you with students with similar level to yourself
Different start dates and course lengths depending on your study goals
Modern classroms and IT facilities together with language laboratories
Well-resourced Languages Self-Access Centre on Lewes campus
A weekly meeting with your tutor to check your progress and keep you informed about what's on in the college (Lewes and Eastbourne)
We offer different options at each campus so please see table below to help with with your choice
In July and August, the structure of the English Language Plus course at Lewes is slightly different with all students taking additional English option . The course does not run at Eastbourne during July and August because of the Young Learner Summer School. The course runs at Hastings from June-August only.
English language level at Pre-intermediate/ CEFR A2 or above is necessary to start this course.
In addition to studying on the 21 Hour English Language plus course, you could choose from a huge range of adult part time classes ranging from management to art and crafts.
These can be booked only after your arrival at the college. Please consult www.sussexdowns.ac.uk/study/adult-part-time (Lewes and Eastbourne) or www.sussexcoast.ac.uk/student-information/learning-part-time (Hastings)
You can join the course on most Mondays throughout the year except for the breaks listed on the price lists ,which you can find here.
---
All options and exams will only take place if there are enough students.
Please note there is a public holiday on 3 May 2021 when the college is closed. The college is also closed one day each term for staff training.
There are no lessons on Saturdays or Sundays.
Please note that although students aged 16-18 are considered to be adults in respect of their ability to join this course, they have stricter rules on supervision, details of which can be found here
If you are a Visa National, we advise that you contact our International Admissions office at international@escg.ac.uk for help before choosing your course, study duration, and visa type. We also suggest that you visit the following website: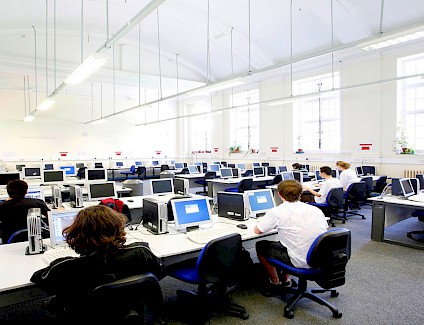 IT Facilities at Lewes campus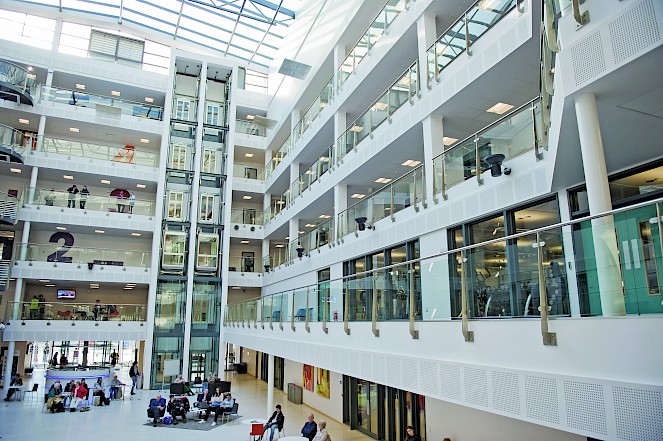 Atrium at Hastings campus