Rob Allen, owner of Bishops Lane Garage based in Ringmer, donated the functioning but uneeded courtesy car to the college for September's new student cohort to work on. The college had reached out to local garages and mechanics in need of motor parts for students to practise their newly acquired skills. Rob went one step further in aiding the future generation of mechanics, by generously donating the unused vehicle.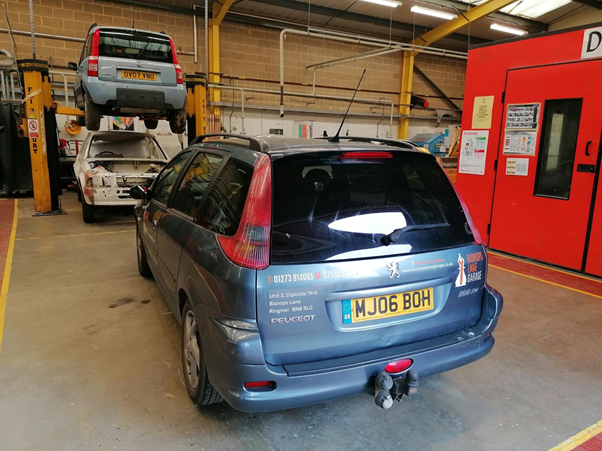 "I am keen to support young people entering the trade with the same training opportunities I had," says Rob. "If offering these donated items plays any part in doing that, I am more than happy to help."
Rob has worked in the motor vehicle industry since 1997. He began his training with a local business, initially traininig in plant machinery repair. "I've completed training and worked in various roles within the industry," Rob continues, meaning he knows the importance of hands-on training and keeping up to date with current practice.
Rob became self-employed in 2015, taking over the established Bishop's Lane Garage in Ringmer. "The dedicated mechanic there was looking to retire but he's now chosen to stay working with me part-time!" says Rob. "It has been a real goal of mine to ensure the trade is represented positively and to offer the public a skilled and honest service."
The Motor Vehicle team at the college were astounded by Rob's generosity. Michael Poil, Motor Vehicle tutor, says, "We are incredibly grateful to Rob and sincerely hope it encourages others to support the college in donating parts where they can."
Rob's generous gesture will help students to train, taking them one step closer to a successful future working in the industry.
For more information on how to donate please get in touch with us and if you are interested in completing a Motor Vehicle course visit www.escg.ac.uk.