BA (Hons) Photography student, Violette Sivyer, was ecstatic to see her wedding photography being featured on a social media channel of Australian-based luxury bridal company, Made With Love Bridal.
Made With Love Bridal, who has over 300,000 followers on Instagram, supplies bridal wear to brides-to-be all over the world. The bridal company had credited Violette's Instagram account in their recent post, and shortly after, Violette began to receive hundreds of notifications. The post has since reached over 9million people and been shared on dozens of wedding blogs, inspiration, and designers pages.
Violette said, "It was absolutely amazing to see my work featured on such a huge brand's Instagram page. It's been seen by millions of people, so I guess it's the elegant picture of the wedding world. I'm literally blown away.
The photo was from a wedding workshop I had attended in September 2020. The couple in the picture, Ross and Christine, are professional models and have featured in Vogue magazine. They are absolutely gorgeous, and it was a pleasure to take their pictures. After the shoot, I kept in touch with them but didn't think any more about my pictures, other than using them in my own portfolio.
Then towards the end of January, my phone started going crazy with notifications. I'd been tagged in a picture on Instagram, and it was getting thousands of likes. I opened my app and I saw my wedding picture, and it was amazing. I felt so honoured and proud. It was one of those moments where I had to pinch myself."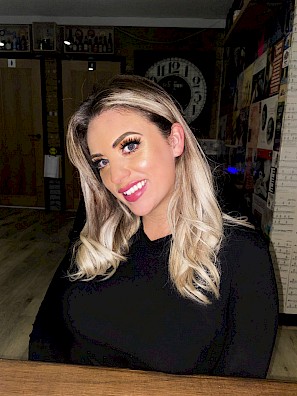 Violette started her BA (Hons) Photography degree at the Station Plaza campus of East Sussex College in 2019. After finishing college, she started her career and worked as a customer service executive for Sussex-based greetings card company, Five Dollar Shake - Counting Stars. Having never been too far from a camera since she was 11, she knew it was time to turn her passion for photography into a career.
"When I took that photo, I was starting to think more seriously about photography as a career. Workshops were only getting me so far, so I knew that studying a degree would take me to the next level.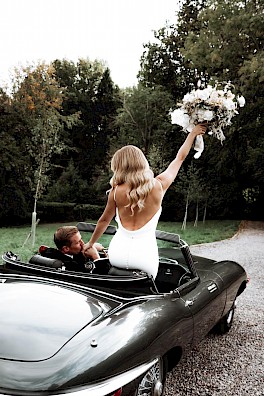 I can honestly say this degree is the best thing I've ever done. It has made me happier, given me more passion, created new ambitions, and is an investment in myself and my future. I wasn't ready for uni when I left college, but coming back to education has given me a thirst for knowledge, and I'd really recommend others to consider doing it as well. I know that once I graduate, I'll be doing something I love for the rest of my life."
If you would like to find out more about the degree opportunities at East Sussex College, then please head to the degree level pages on our website or email hellohe@escg.ac.uk.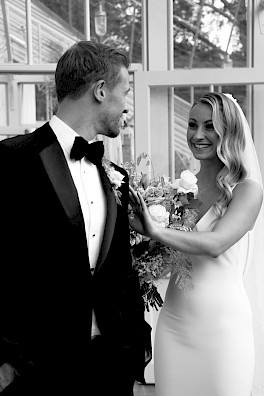 You can see more of Violette's work on her Instagram accounts: