East Sussex College has planted 300 trees with the production of the College's 'Season's Greetings' card this December, reaffirming its commitment to becoming carbon zero by 2030.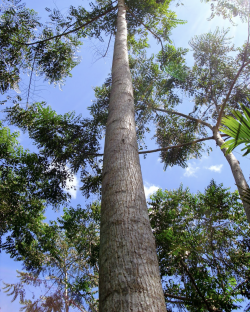 In addition to ESC's continuing efforts to become carbon neutral, 300 trees were planted with the production of the College's 'Season's Greetings' cards this month. The College is committed to reducing its carbon footprint, offering eco-friendly and sustainable options where possible.
Building work on East Sussex College's zero carbon project commenced last September after securing government funding. The College joined the likes of Sky with the aim of becoming carbon zero by 2030.
The College also signed up to the Mvula Carbon Capture Project in 2020, run by United Nations Association Eastbourne, to plant 5,000 Mvule trees (Melicia excelsa) and 1,000 fast growing 'companion species' (Terminalia superba and Maesopsis eminii) in Equatorial Uganda.
Why the Mvule tree?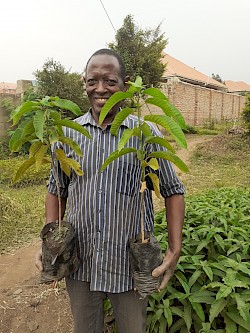 The Mvule tree, also known as Iroko, can capture an exceptional amount of CO2 over a period of 80 years, estimated to be 5 times that of an oak tree in the UK. Furthermore, scientists have shown that a significant part of the captured carbon is as a rock which means the captured CO2 is a long-term carbon sink.
The College Group calculated that it produces 5,786 tonnes of CO2 per year, so the initial batch of trees planted will comfortably offset the college's emissions. It is expected within the next 20 years these 6,000 trees will capture at least 60,000 tonnes.
Speaking about the College's involvement in the Mvula Carbon Capture Project, Rebecca Conroy, CEO at East Sussex College, said, "This is a really exciting and important step for the College Group as we take action to reduce our carbon footprint.
"Supporting this project means that we are doing our bit to make the changes we need for the good of our community and the planet, and help to replenish trees that are fast becoming an endangered species due to unsustainable logging."
You can visit the UNA Eastbourne website for more details about the project and for the scientific evidence for the carbon capture rates for trees planted.