Access to Higher Education (HE) Medicine student Georgia Cunningham Lomax has earned a place at Oxford University, a big step in achieving her dreams of working in the industry.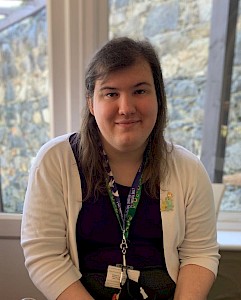 Georgia has been studying an Access to HE course in Medicine at East Sussex College's Lewes campus in preparation for her next step at university. She recently found out that she has been offered a place at the highly prestigious Oxford University!
Having studied an Access to HE course at the College, Georgia will now embark on a six-year medicine degree at Oxford.
Speaking to the College about her successful application to Oxford University, Georgia said, "Truth be told, it still doesn't feel real! I'm going to spend a night at my future college [Brasenose] this month and I imagine that will help to crystallise my excitement. Still, I remember being excited but daunted at every step of the process."
Speaking on her experience at East Sussex College, Georgia said, "I've really enjoyed my course! I've gotten along well with all my tutors and classmates from the start, and I feel like I've fit in as part of my little niche of the community. Being able to support my classmates in the common room has also been an incredibly gratifying part of the course that has helped my own learning.
"All the tutors I've had have been very supportive, and I felt like the team handled the transition over Christmas with one of the tutors resigning very well. The size of the class feels just about right to get the right amount of support to the students that need it most."
She added, "Would I recommend this course to others? In a heartbeat. The pace of the learning is just right to get back into education after a while doing other things, and I feel like it's doing a decent job preparing me for what comes next. Whatever age you are, if you've been thinking of changing careers but don't have the educational prerequisites, an access course is an excellent starting point."
If you're interested in studying an Access to HE course, please click here to find all the relevant courses on offer at East Sussex College.