With the easing of lockdown restrictions both at home and abroad, the College was delighted that Business Service Industries students had the chance to spend four weeks in Lisbon, Portugal this May for work placement opportunities.
The four-week trip to Lisbon provided 12 students with a fantastic opportunity to aid their learning and, for some, a once in a lifetime experience. They took part in valuable placements in their chosen industries!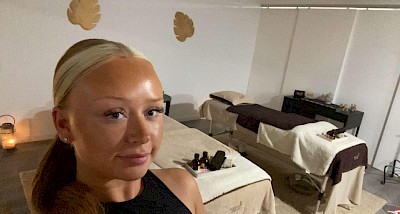 Chloe Lilley, Complementary Therapies Level 3 student at ESC, thrived on her work placement in Lisbon at the 7UFREE Spa. One of her favourite tasks to do was to perform treatments on clients - these were mainly reflexology based treatments, which helped boost her confidence.
Chloe said, "I've enjoyed my experience at 7UFREE. They were all very polite and made me feel welcome. There wasn't always lots to do as it was a fairly new business, but I have performed a few treatments which I enjoyed doing. I would recommend 7UFREE to more beauty therapy students if they keep getting clients."
Chloe's crucial and successful experience was key to help her understand the differences between Spa environments abroad, in Lisbon, and in the UK.
Whilst the work placements were the core part of the trip, students on the trip also had time to try out a range of local cuisine and experience the culture in Lisbon in their downtime. It was more than just a work placement for some students.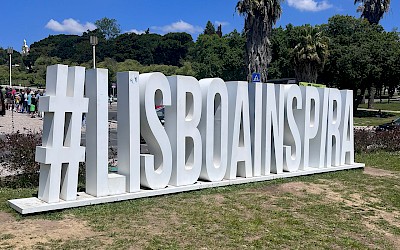 Oliver Zecchin, Hospitality tutor at East Sussex College Eastbourne, said, "Service industry students haven't been offered an opportunity like this for over four years, therefore this was a really exciting prospect for many of our students. For some, this was more than a work placement, it was their first trip abroad, their first time flying, their first time away from family and friends.
"The four-week placement saw our students working in various establishments such as salons offering hair and beauty treatments, restaurants, rooftop bars and even a restaurant which made its way to the Michelin guide."
Oliver added, "Furthermore, with the endless culture and sights available in Lisbon, all 12 students made the most of their time, exploring landmarks, seeing the best viewpoints, and enjoying a Pastel De Nata (Portuguese custard tart) from time to time. Students returned with not only a suntan, but a wealth of new industry knowledge, an array of culture and memories to last a lifetime."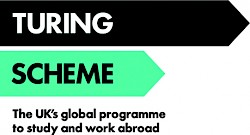 The hugely beneficial trip was part of the Turing Scheme launched for the 2021/22 academic year and is the UK's global programme providing funding for students to study and work abroad. The College is one of only 363 universities, schools, FE and training providers across the UK, to receive the funding.
The College's involvement in the Turing Scheme allows students to be inspired to achieve their career goals as they develop their soft skills, language skills and get a better understanding of other cultures in a work placement like no other! Furthermore, nearly half of the places are allocated to those from disadvantaged backgrounds.
If you're keen to study Business at East Sussex College, please click here to visit the ESC website to find out more information about the courses that are on offer.